Designed for learning, Flux space is a place that provides opportunities for students, educators and industry professionals. They can work together and create a more collaborative and forward-thinking community and workforce
Dream It, Design It STEM Event

for Grade Schools
| FLUXspace
Dream It, Design It! is a brand-new STEM event designed to help students address real-world needs and utilize the design thinking process on a variety of topics. Its 1st event was held on Jan. 28th, 2020, at FLUXspace (56 Buttonwood Street, Norristown, PA USA). Check out how beamo and Beambox Pro played an essential role in this event.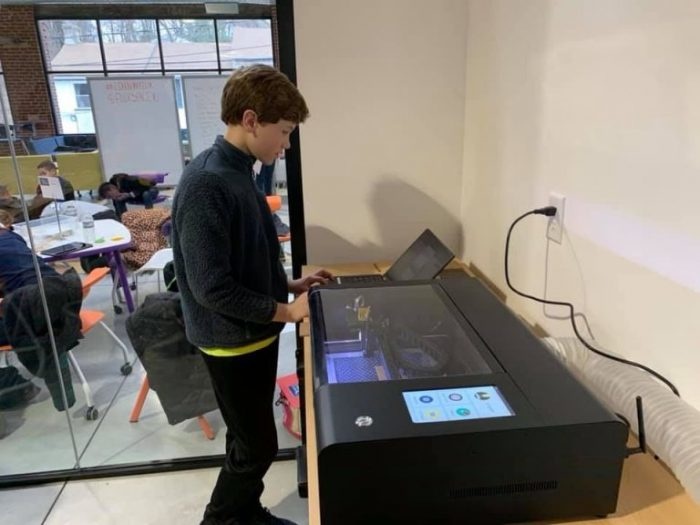 In partnership with Montgomery County Intermediate Unit, Fluxspace hosted a "Dream It, Design It" challenge. More than 40 students in 4th and 5th grade were presented with a design challenge in which they had to work as a team to design an innovative and collaborative outdoor learning environment.
Students designed and then created prototypes of how they think this space could look like. Students used the FLUX laser cutters to quickly create small-scale rough prototypes of what furniture and structures could be used in the outdoor space. Students then presented their ideas to a panel, and a winner was selected based on creativity, functionality, and sustainability.
Students were able to get hands-on experience on how to operate a laser cutter and enjoy a creative handcrafted experience with FLUX beamo.
Designed for learning, FLUXspace is a place that provides opportunities for students, educators, and industry professionals to work together and create a more collaborative and forward-thinking community and workforce.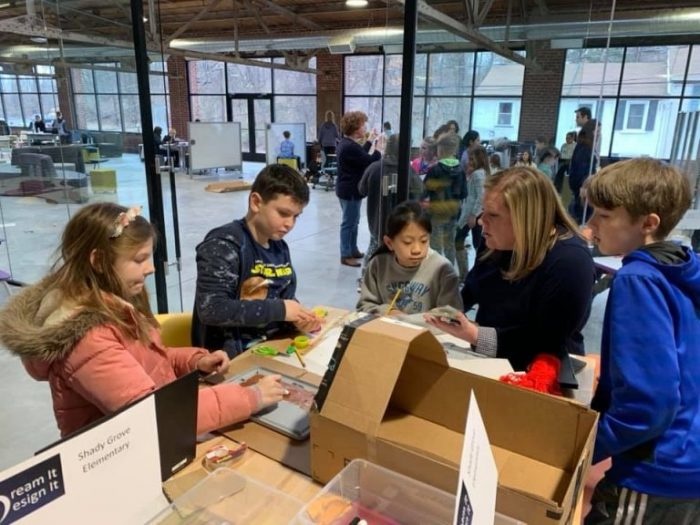 Links:
Website