Beamo Bundle
FLUX celebrates the opening up of schools & businesses in Europe! We made a start-up bundle just for you with a discount of 10% (only this summer). It contains the laser cutter, our user-favorite Rotary module and an experience pack containing 37 laser cut materials!
What's inside the bundle?:
Powerful Laser Cutter Made Compact and Simple
Bring ideas to life with beamo, the small, simple and affordable laser cutter that gives you the power to make something you'll love.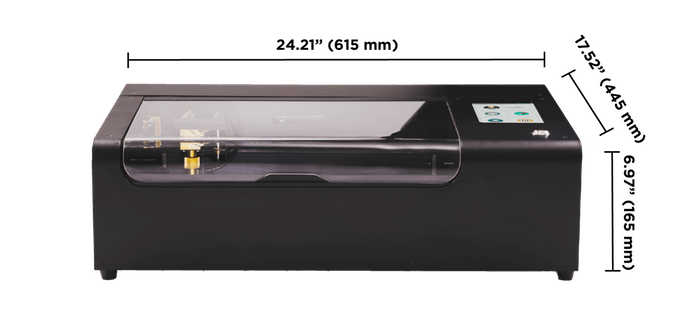 FLUX proudly presents beamo, a powerful laser with the smallest footprint ever. This never-seen-before design marries cutting-edge technology with our trademark simplicity, maximizing quality and functionality. Beamo packs features you'll usually only find in industrial-grade laser cutters to give you outsized power to create something that you'll love.
This is an add-on for the beamo to engrave circular objects.
The add-on serves as an extended base for your Beamo, increasing the maximum material height from 45mm to 105mm.
The diameter range it can hold is 8mm to 90mm, anything from a pen to a 30oz tumbler is your work piece.
Beamo Rotary Model unboxing & installation
How to install and how does it work? 
A specially composed package of 37 different types of materials. A range from various Acrylic to Rubber to Wood.
The materials are 210 x 300 mm big and 3mm thick (except for the stamp rubber, this is 2,3mm). 
With this pack you can experiment and bring any design to life. 
What's in it?
The materials are packed in this order:
Acrylic:
Rubber:
Wood: